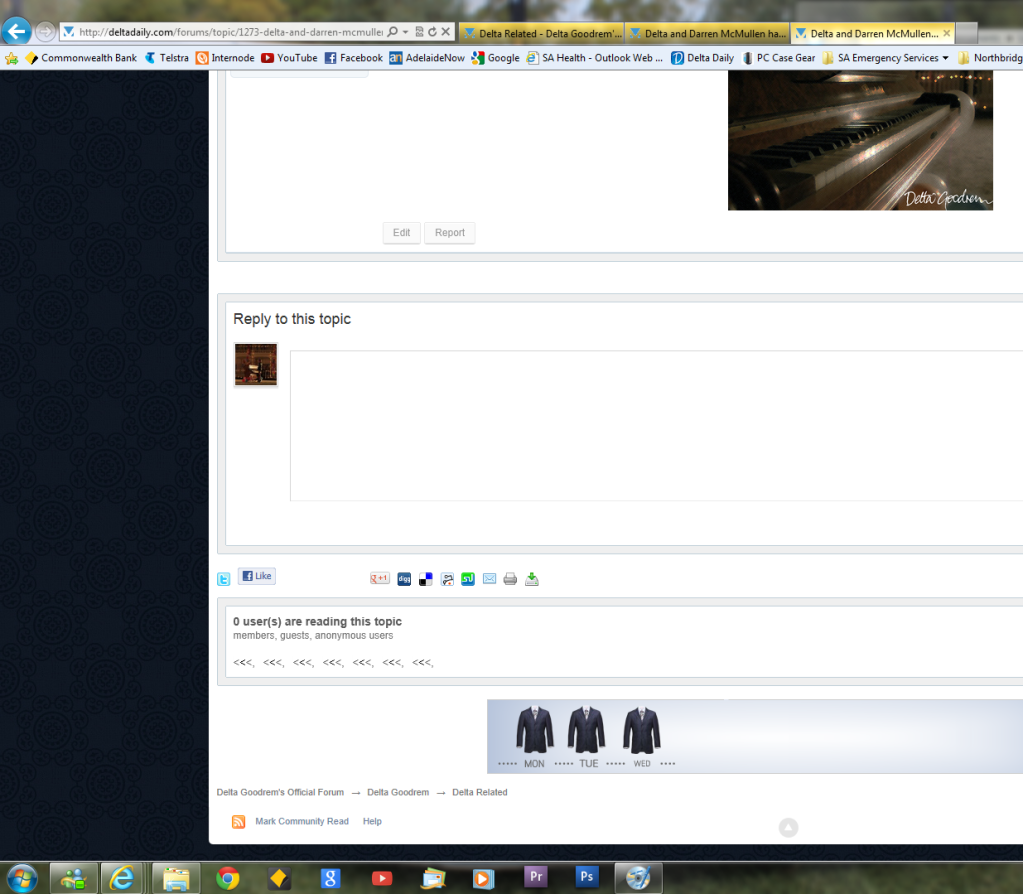 As the title suggests, just wondering about the functionality of 'users whom are reading this topic', i think it's broken.
As the picture suggests, the Delta and Darren thread (which was quite busy with replies at the time of this screenshot) has no viewers. Similarly with the entire forum.
Uhh-oh. I think something's broken.
Edited by Frágil, 03 July 2012 - 08:34 PM.